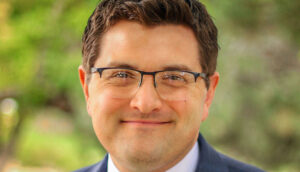 I was just interviewed by Paloma Lopez Campos for Omnes Magazine, a Catholic outfit based in Spain. She asked me a lot about Bible translation and I did my best to answer. We talked about inclusive language, Liturgiam authenticam, dynamic equivalence, biblical vocabulary, the Septuagint, the text of the New Testament, the ancient manuscripts and how they were compiled, biblical ministries and how beginners can get started reading the Bible. Note that this interview was transcribed from an audio conversation. It tested the limits of my ability to speak in coherent paragraphs without grammatical errors! (You'll notice a few.)
Here's an excerpt:
What is the biggest challenge now facing Bible translators?
– In my book on Bible translation I talk about the challenge of inclusive language, which has been a very important topic of discussion over the last fifty years. There has been a real shift in the way we think about men and women, about roles, and language has a lot to do with it.
In Bible translation, some translators have gone in the direction of trying to make the Bible as inclusive as possible. And others have taken a different, more conservative approach. They say we should make as many things as we can as inclusive as possible, but if the biblical text is gendered, then we should translate it as it is.
This becomes a kind of dialogue about the right way to translate. And I think as the conversation around genre continues to change, Bible translators will continue to have to reflect on the right approach.
On the one hand, there is a kind of tendency to yield to whatever the culture is doing at the time. On the other, there is a tendency to resist the culture. I think the right way to go is somewhere in between. Christian translators should resist the idea that contemporary culture can rewrite biblical anthropology. But, on the other hand, I think we must translate in a way that communicates with contemporary culture. (Read the rest…)