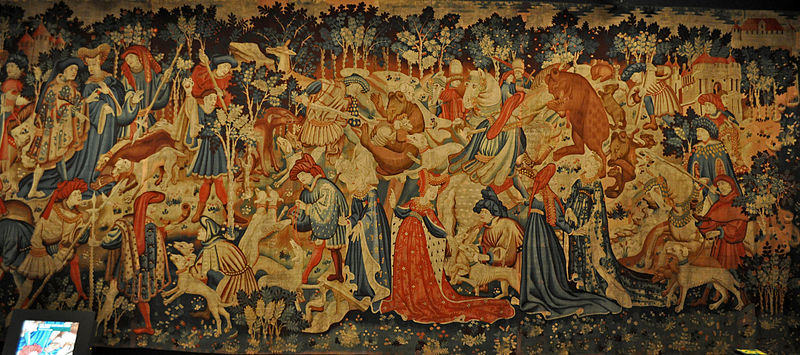 Every once in a while my inner grammar bully comes out. Today, I keep harking back to "hark." It is one of those dangerous archaic words. That is, it sounds so great, but means well, nobody knows. It shows up in a Christmas carol: "Hark! The herald angels sing…" But it might as well be up there with "mean estate" and "fum, fum, fum" as far as our actually knowing what on earth it means. You could throw in "behold," "thine," and "God rest ye" for good measure. Of course, "hark" and "harking back" often gets confused with "hearken." So…I decided I had to clear the air. Here we go:
1. Hark is usually a verb that means to "listen attentively," as in "Listen up!" Here you would simply use the word as it shows up in the carol, solo, with no object: Hark! It's a command. Now, "hark" the verb can also be used with an object, but this is weird (aka archaic), as in, "Hark the bell." Yes, in this case, "hark" is an annoyingly transitive verb. The OED gives a poetic sentence from Tennyson: "Hating to hark The humming of the drowsy pulpit-drone." "Hark" can also be used with "to," which sounds extra strange to our ears: "Hark to the train whistle!" I don't recommend using "hark" ever, but if you really have to, don't use the transitive form.
2. "Hark back" is probably the only way to use this word that people will really understand, so it's worth exploring how to do it correctly. "Hark back" actually comes from hunting for rabbits or birds with the use of a hunting hound. The dog might lose the scent and need to retrace his steps to find it again. This would be "harking back." So, when you or I "hark back," we are acting like hunting dogs, retracing our mental steps until we pick up the scent again so we can go forward after the quarry.
3. Now, there is another word, "hearken." This word is derived from the same Old English word as "hark": heorcnian. Basically what we have here is a usage problem. American English prefers "harken" but English English prefers "hearken." (Kind of like center and centre, theater and theatre.) The word "hearken" is again usually an imperative and intransitive verb, simply, "Hearken." But it can be used transitively, if oddly, as "hearken my words." While you can "hearken" and be doing the same thing as someone who "harkens," you cannot "heark back," but only "hark back."
Most stylists look down on the use of archaic words, but if you must use "hark" or "hearken," then please use them the right way. I guess I could say, "Hark to my advice" or "Hearken my grammatical wisdom" so you don't come "harking back" to find the right way to employ "hark" in your writing.